Chaco Canyon has over 34,000 acres of desert in northwestern  New Mexico. Within the park, you can find the preservation of the remains of the Chacoan civilization.  The civilization was a pre-Columbian society and was around from 800 to 1200 AD.  Though the landscape was not the best to inhabit, the Chacoan civilization built irrigation systems, a communal village (pueblo), and roads that symbolized the ceremonial and cultural importance of the Chaco Community. 
The Chaco Canyon National Park offers the public a rare chance to experience and explore the early American culture while camping in a desert landscape. Seeing the amazing views and learning the history of the area is a must. To make things easier, we put together a guide to Chaco Canyon camping as well as everything you need to know about the area. 
Gallo Campground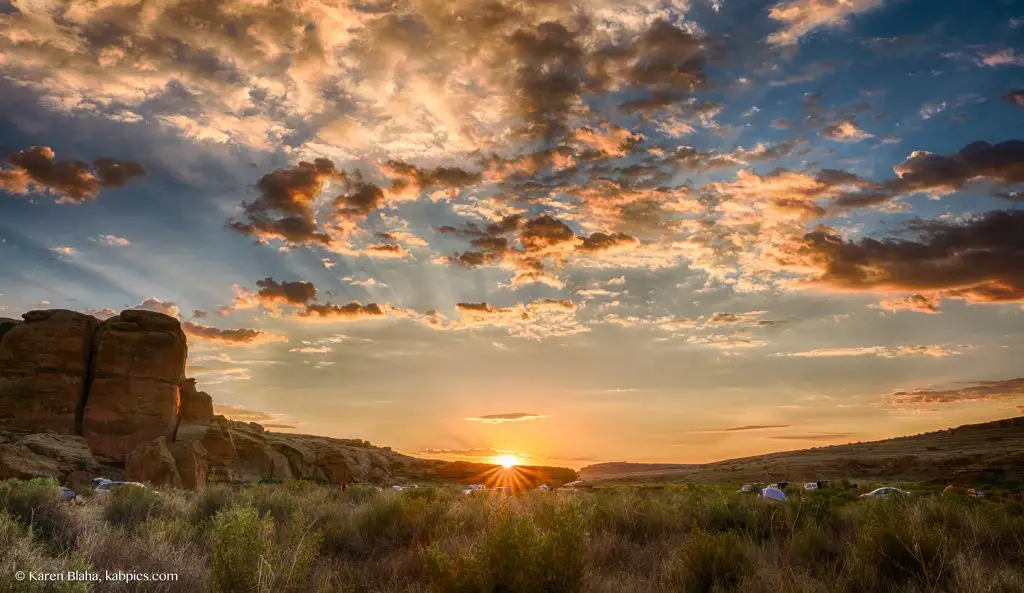 Enjoy the warm sun as it glistens down onto the fallen boulders and cliffs.  The location of the campground is in close proximity to the ancient petroglyphs, Aztec ruins, and inscriptions. The campground is truly remote so be prepared to bring everything you may need while camping as it is a bit away from any stores or shops. The campsite allows tents, RVs. vans and truck campers. There are over 48 sites and you can have up to 6 guests with 2 tents and 2 cars per site. 14 of those sites are exclusive to tents while the others can accommodate RV's up to 35′.  There are also a few restrooms available in the area. Enjoy a nice campfire with some friends and even bring your furry friends to enjoy the experience too. Prices may vary depending on the time of year.
Wifflebird Ranch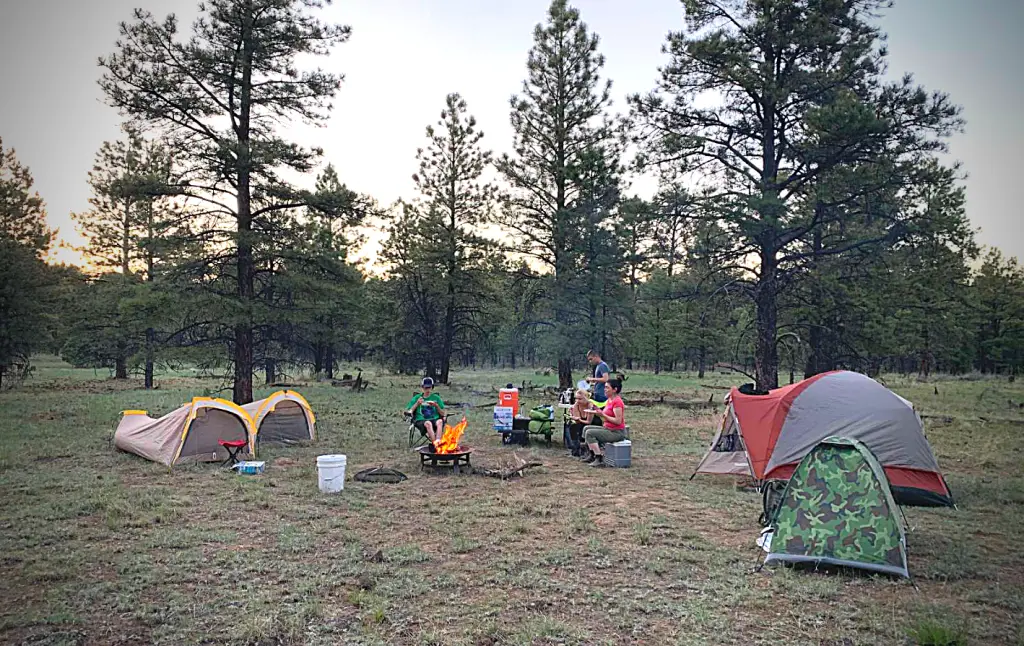 Wifflebird Ranch is secluded high country camping in open Ponderosa Pine Forest. The campsite is adjacent to a large tract of Chaco Culture National Historical Park.  The campsite is equipped with a fire pit, picnic table, and drinking water. The campground host will help you relocate your luggage from your car to your tent sites.  The site has or is nearby biking, hiking, off-roading and wildlife watching sites. There are 2 sites on the property and each sleeps up to 6 people. Pets are also allowed at this location. Prices may vary depending on the time of year.
Glamping In Navajoland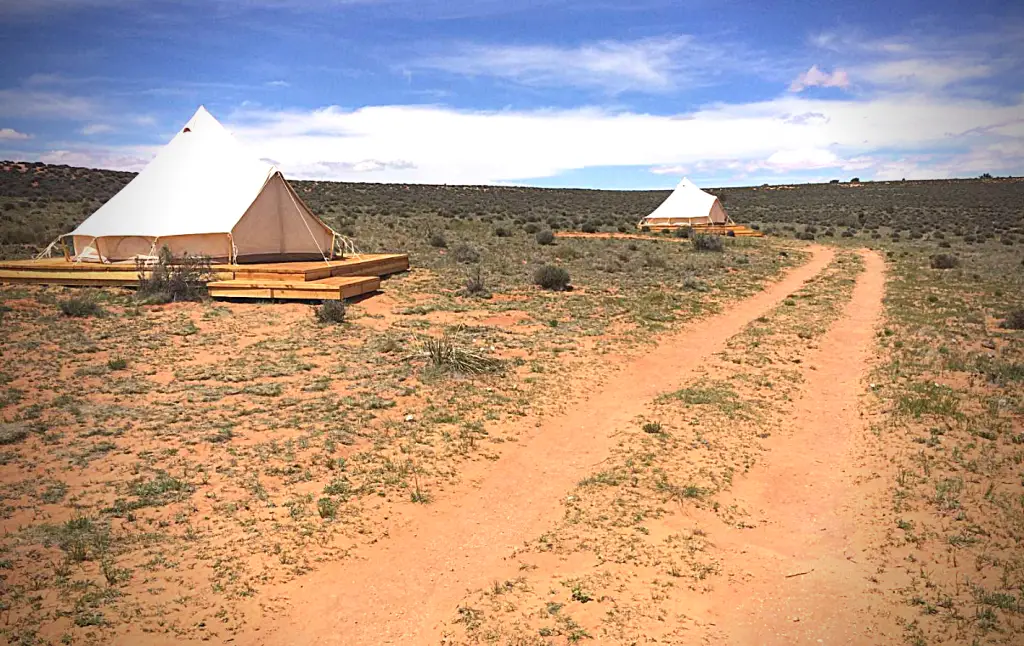 Owned by Native Americans, the large working sheep ranch offers off-grid Glamping as a unique stay at the Navajo Nation. From tents to cabins this experience offers it all. Get in touch with nature while tent camping in a huge platform tent, or enjoy a cabin in a group campsite. The prices will vary depending on where and what you stay in as well as the time of year. Stay in an old wagon or in a suite tent that can accommodate a flush toilet, solar panel living, or electric hook-ups.  Enjoy the beautiful night sky with nearby campers, or hit the dirt road alone for some stargazing. These great houses will be the perfect home away from home.
Angel Peak Scenic Area Camping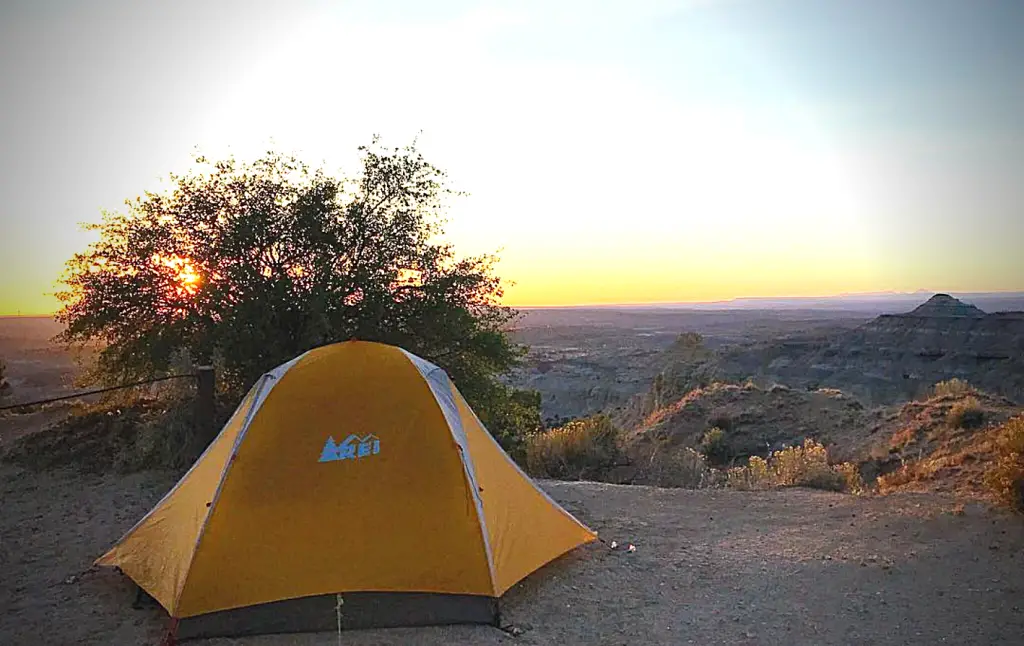 Angel Peak offers campers a beautiful view of the Kutz Canyon Badlands and Angel Peak. The site is located just 15 miles south of Bloomfield and is most popular amongst families, hikers, and campers touring the four corners of Arizona, Colorado, New Mexico, and Utah. The camping area is a gravel road that may become impassable in bad weather so it is important to make note of that. There are no electrical hookups or water available so be prepared to bring everything you will need. Since trees in the area are scarce, the hosts asks that you bring your own firewood. 
Mesa Verde RV Park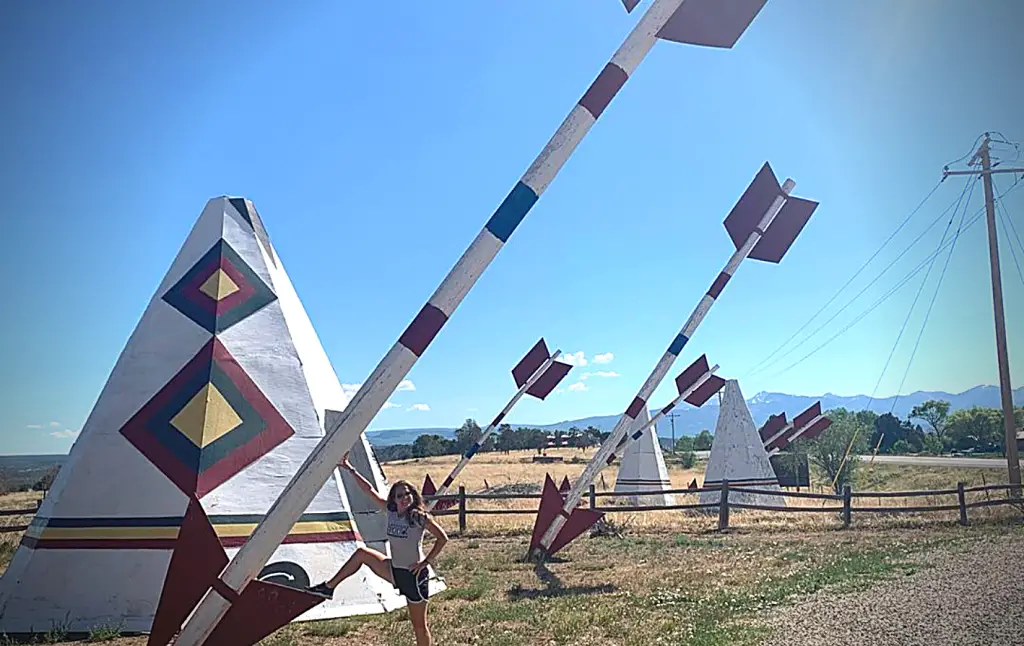 Located in Southwest Colorado, this historic area is known for its preserved Ancestral Puebloan cliff dwellings.  The  RV park is located across from the National Park entrance. This is the ideal backcountry style park that many are looking for. They are a short distance from the four corners. Though it is called an RV Park there are options for cabin camping as well. With a variety of options, you can have as many or as little people stay with you on your camping adventure.  The national park service sees hundreds of people and is roughly an hour to Farmington.
There are many places to stay to be close to Chaco Canyon, some with really cool historic sites of its own.  However, you will love seeing all that Chaco Canyon has to offer. Here are a few of our favorite places to hike while in the park.
The Pueblo Alto Trail
The Una Vida Trail
The Peñasco Blanco Trail
The South Mesa Trail
The Wijiji Trail
Some tips for hiking in Chaco Canyon is knowing the weather before you set off on your hike.  The visitor center provides you with weekly weather conditions, along with daily updates.  Hiking in a drizzle of rain may seem fun, however, if it is pouring it will become hard to walk in some places.  We recommend using the all trails app for highlights on trails all over. 
No matter if you stay in the Chaco Canyon or nearby you will not be disappointed. The views are amazing and you will get to experience hiking and exploring like no other place. Stay in a yurt, cabin, tent, or even a wagon. The choice is yours. Happy exploring.