With so many beautiful and exciting things to see when visiting Utah, it can be simple to forget to stop and take in the simple things of nature. However, taking the time to learn about the history and culture of an area will bring you so much joy and knowledge about the area. Sure you can see a photo of the place, but what is better than experiencing it yourself? Utah is filled with exciting areas like Salt Lake City, museums, and much more, but have you ever checked out the land art? The Land art in Utah tells a whole story about the area and depicts some very cool feelings, emotions, and much more from the Land Artist. Here are a few we feel are definitely worth visiting if you get the chance.
Sun Tunnels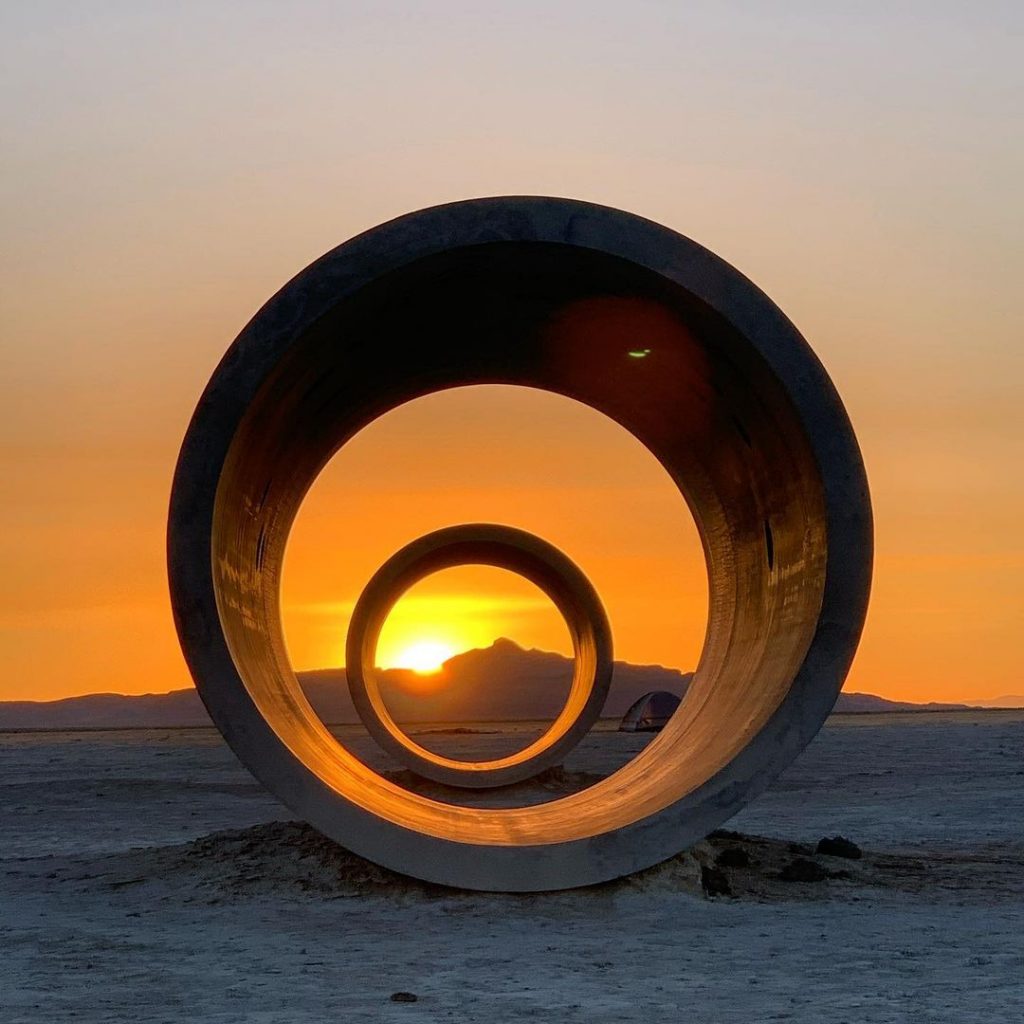 Located in Wendover and created by Nancy Holt, the artist created a way to explore human perception of time, space, earth, and sky within concrete tunnels. The four tunnels are over 8 feet high and 18 feet long. They are placed in an "x" shape with holes drilled in each to pattern the constellations of Draco, Perseus, Columbia, and Capricorn.  Nancy Holt says that her tunnels bring the sky down to the earth. The way the light bounces off of the tubes makes for an unforgettable experience. The tubes and art were completed in 1976 in the Great Basin Desert, for those looking for the perfect photo opp.
The Spiral Jetty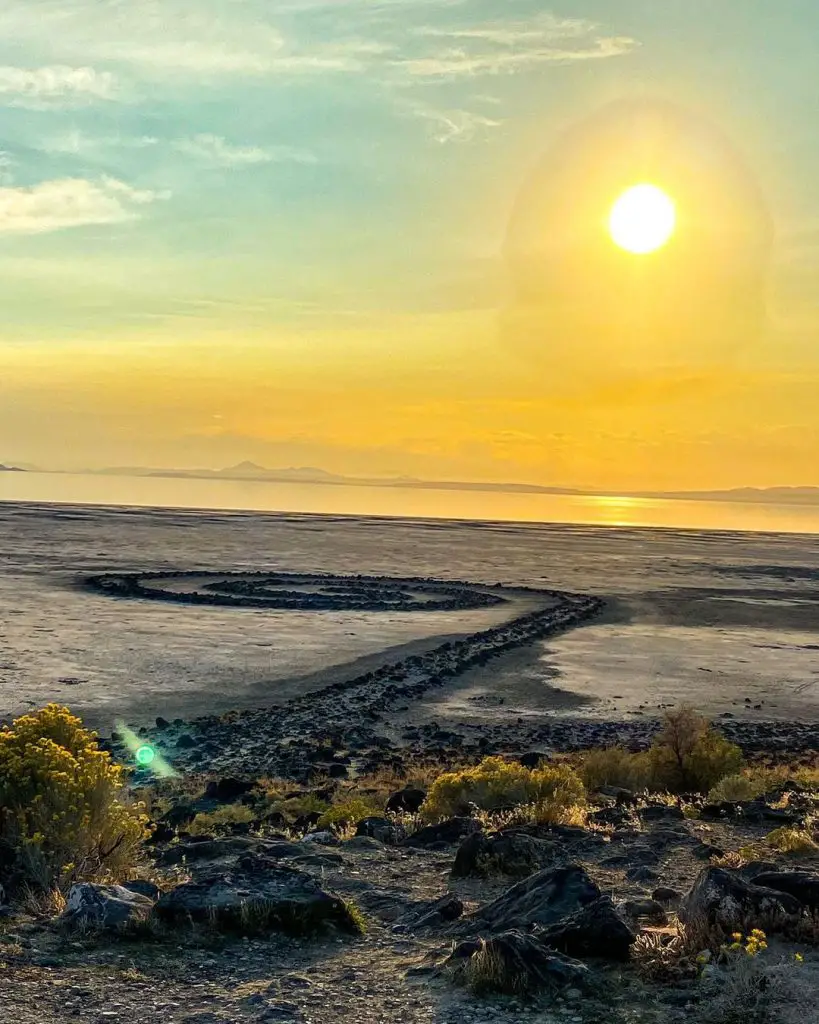 Created by Robert Smithson, who needed something to occupy his time, this giant art piece was created back in 1970. What some may say looks like a motocross bike did donuts, others recognize it as spiral coils that are over 1,500 feet long and over 14 feet wide. Being so wide, this Jetty appears and disappears depending on the level of water in the lake. The piece is made from tons of Basalt Rock, from Black Basalt Rock, and salt crystals, this intricate piece is worth stopping for. However, if Rozel Point, Great Salt Lake is going through a drought, everyone who stops by gets the opportunity to view this beauty. You may get several iconic photos when you visit, so be prepared. 
Gilgal Sculpture Garden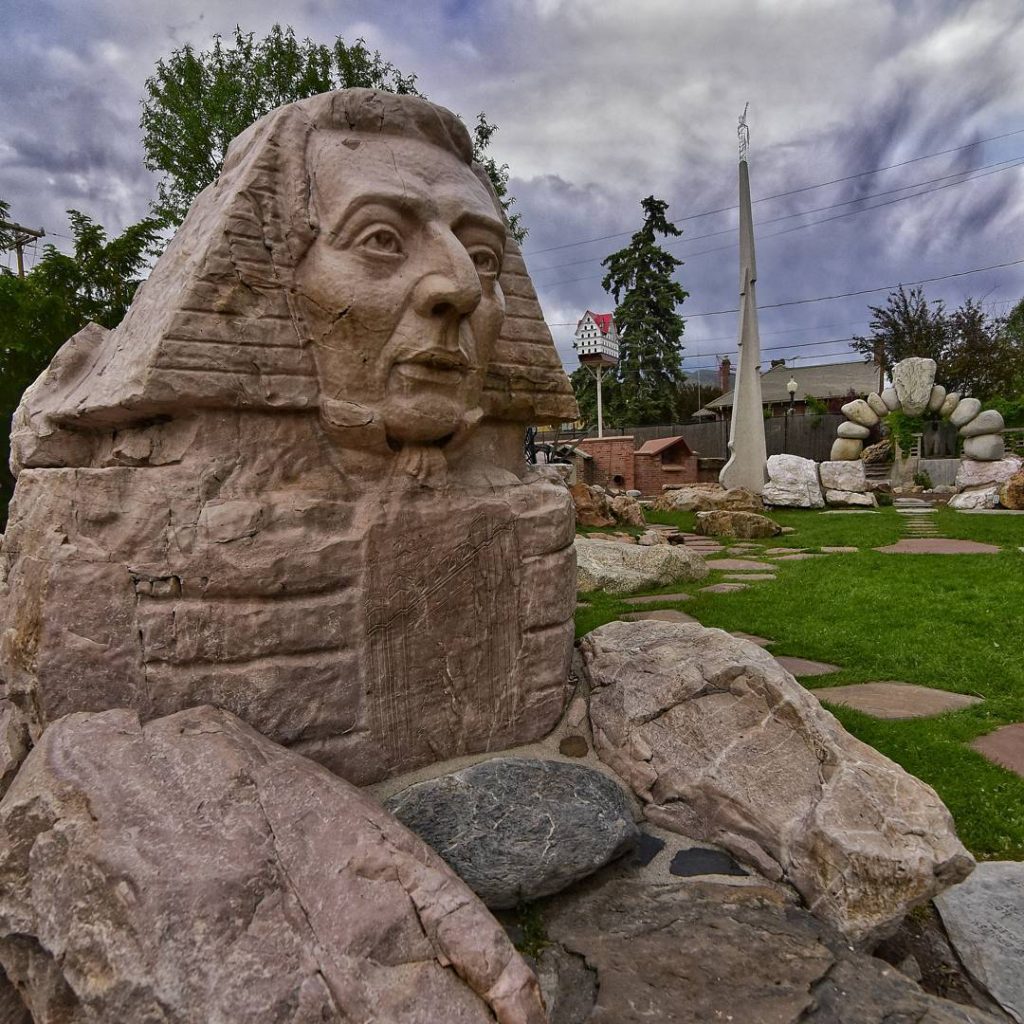 While this piece of land art isn't the easiest to find, it is worth the hunt to see. Nestled in a downtown Salt Lake neighborhood behind a few houses and businesses, you will feel like you are sneaking in to see this piece. Designed by Thomas Battersby Child, Jr., he created this sculpture garden as a physical form of his deep-felt beliefs. He hopes that the garden would inspire visitors to ponder the true meaning of life and its mysteries. The garden is filled with 12 different sculptural arrangments and over 70 stones engraved with scriptures, poems, and other literary texts. the outdoor installations show his dedication to what he believes in.
Metaphor: The Tree of Utah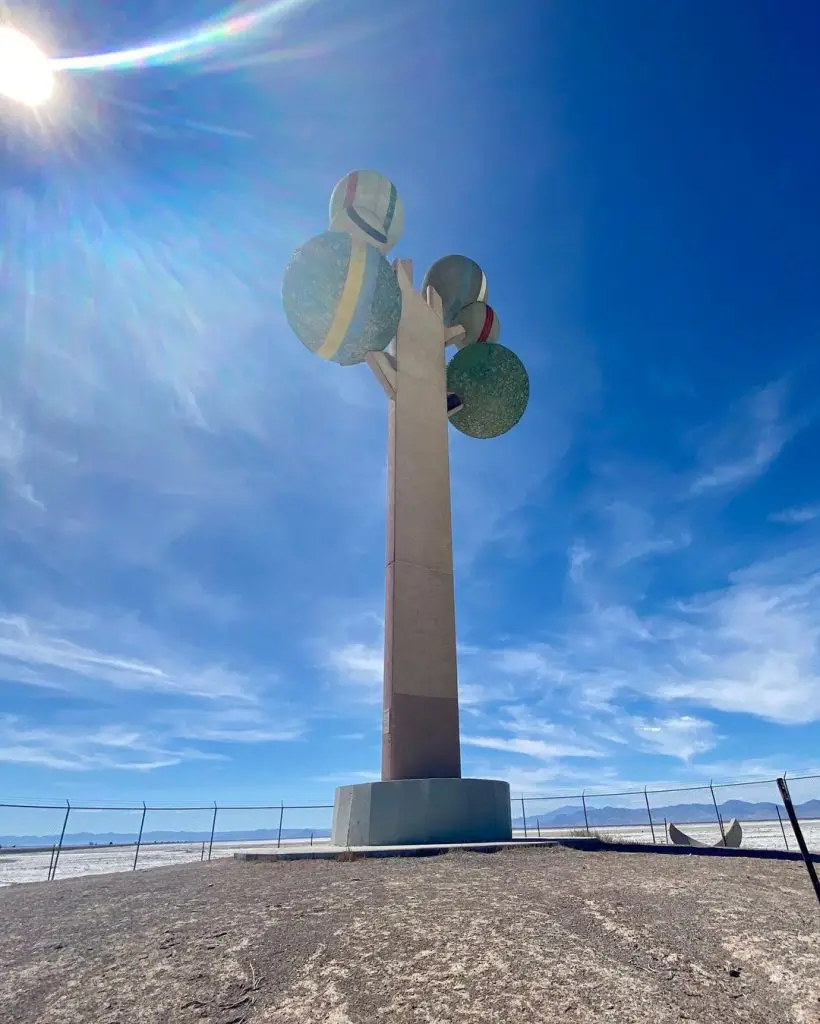 Although the sculpture is not a real tree, the name says it all. It is a metaphor that resembles a tree. It is over 80 feet tall and towers above the Bonneville Salt Flats. This makes the long stretch of the interstate 80 a little more bearable.  Created by Karl Momen, there is a myth that says he put it here to keep travelers from dozing off while they are driving. The tree is not only bizarre but interesting and leaves you wondering. 
No matter where you are in Utah there is beauty all around. From public art installations to the breathtaking natural environment, there is always something to see. We hope to see you soon and maybe you will even have time to stop and see the Storm King Wavefield or the plane crash.