While there are no sandy beaches surrounding Colorado, it is still an extremely beautiful place. It is so beautiful that many movies were filmed in and around Colorado. Some of our favorite actors, directors, and stars walk the same streets that we walk, however, their walks end up in movies… and make them millions. Nonetheless, it is amazing to think that you can visit the film location of many crowd favorite movies. Here are a few of our favorite movies that were shot around Colorado.
Dumb and Dumber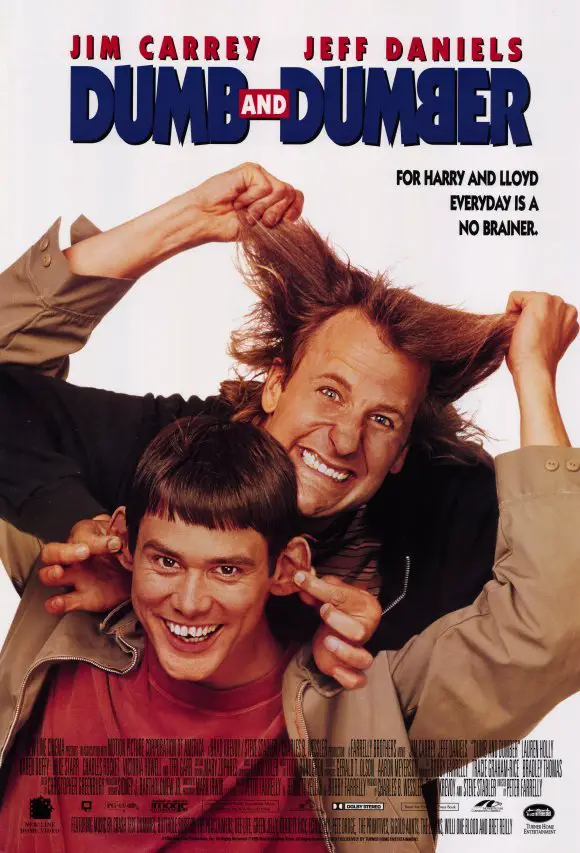 If you have ever noticed Harry and Lloyd's cross country journey, much of it is filmed in Fort Morgan, Colorado. This includes the scenes shot of them on the highways, at fast-food restaurants, and even some truck stops. What the movie says is their arrival in Aspen is actually Main Street in Breckenridge.  The Estes Park's Stanley Hotel is the interior and exterior of the place they stay in Aspen, while they go skiing at the Copper Mountain Resort. You can still visit these places today as many of them are still open for business. 
Die Hard 2 
While in the movie they were at Washington Dulles Airport, they actually shot it at the Stapleton International Airport, which has since then been redeveloped.  Also, the church where the villain kept his headquarters was located at the Highland Lake Church near Mead. You can visit these locations today and it will take you right back to the nineties when the movie was shot. So if you are a die-hard fan, pun intended, then this is a must-stop-and-see.
Blades Of Glory
While in Fort Collins, you will realize that many movie scenes take place here. Just like the exteriors for "Grublets on Ice". This was actually shot at the Moby Arena on the campus of Colorado State University. Could you imagine walking to class one day and there is a taped off section of the school that you can't visit due to a movie being shot in that area? Also, the competition scene was filmed at the Pepsi center nearby. They seem to keep everything very local for this movie. As it rose to fame, the places became more recognizable and more popular. 
National Lampoon's Vacation
One of my all time favorite movies and many parts were shot in the beautiful state of Colorado. In the scene where Clark first sees the woman in the Ferrari, the scene is shot on U.S. 50 in Avondale just outside of Pueblo. You may also recognize the "Kamp Komfort" that the Friswolds stay at as the South Fork's Riverbend Resort. And the drive-in restaurant that they stopped at was an old Sonic in Alamosa. When the cop pulls them over after dragging the dong on the road it is Country Road 124 near Hesperus. 
Indiana Jones and the Last Crusade
In Indiana Jones, the desert train scene is actually the Cumbres & Toltec Scenic Railroad in Antonito. They also shot the circus train on the Durango to Silverton Narrow Gauge Railroad. Since the background is pretty desert heavy, many of their other scenes were filmed in Pagosa Springs, Cortez and even Alamosa. 
No matter where you are in Colorado, you are probably very close to a movie scene. So stop by your favorite spot and snap a few pictures. You will feel like you are on set for a few days. We hope you love the places you stop and be sure to send up some pictures.